Mens Pacha Black Cam. Cereza Plana Round Neck T-shirts
Part No: SKU9578WC
EAN: 5053966160856
RRP: £29.99
Price: £21.00
You save £8.99
Mens Pacha Black Cam. Cereza Plana Round Neck T-shirts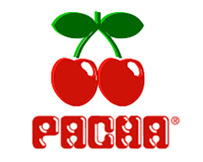 Pacha is an ideal brand to sell on eBay as it is very hard to source and really has a lot of loyal followers that love the brand. Please take the time to search eBay and see for yourselves at how much Pacha sells for and the little amount of sellers that are selling due to Pacha's strict wholesale rules. We have permission to sell Pacha 2008 range at wholesale and are happy to open up the brand for you to resell on eBay, Shop, Market or Party Plan, or just buy for yourselves and sell/give as presents.
For more infomation please view the Pacha Website www.pachacollection.com
Pacha's fruity logo is a symbol for people who live a life as full and sweet as gleaming cherries.
Pacha Information
In 1966, brothers Piti and Ricardo Urgell opened the first club in the resort of Sitges on the Spanish mainland. The venture was so successful they moved to the magical island of Ibiza, opening the now, world famous nightclub still trading today. Today, Pacha has expanded into Clubs all over the world, luxury hotels, a clothing and perfume range and its own accessory collection.
Over the years Pacha has become a hedonistic oasis for the world's party people, celebrating every music genre from flower power to disco, dance and hip hop. International bohemians and celebrities continue to flock to the Club, attracted by the lure of a beautiful, sun drenched island, with a free thinking, tolerant and liberated attitude.
Pacha is all about good times - pure, unadulterated partying and a laid back style embracing many cultures.
Sizes: Medium & Large
RRP: £29.99
Mens pacha tops with the iconic cherry logo on the front and Pacha Ibiza emblazoned on the back
These t-shirts are 100% cotton and are perfect for the summer holiday season
All t-shirts come with card tags with barcodes and information about the Pacha style
All Pacha round neck tops will come in clear plastic packaging