Helix PVC-Free Closing Multi-Surface Disc Erasers
Part No: SKU11737WC
EAN: 5053966181516
RRP: £1.22
Price: £0.60
You save £0.62
Helix PVC-Free Closing Multi-Surface Disc Erasers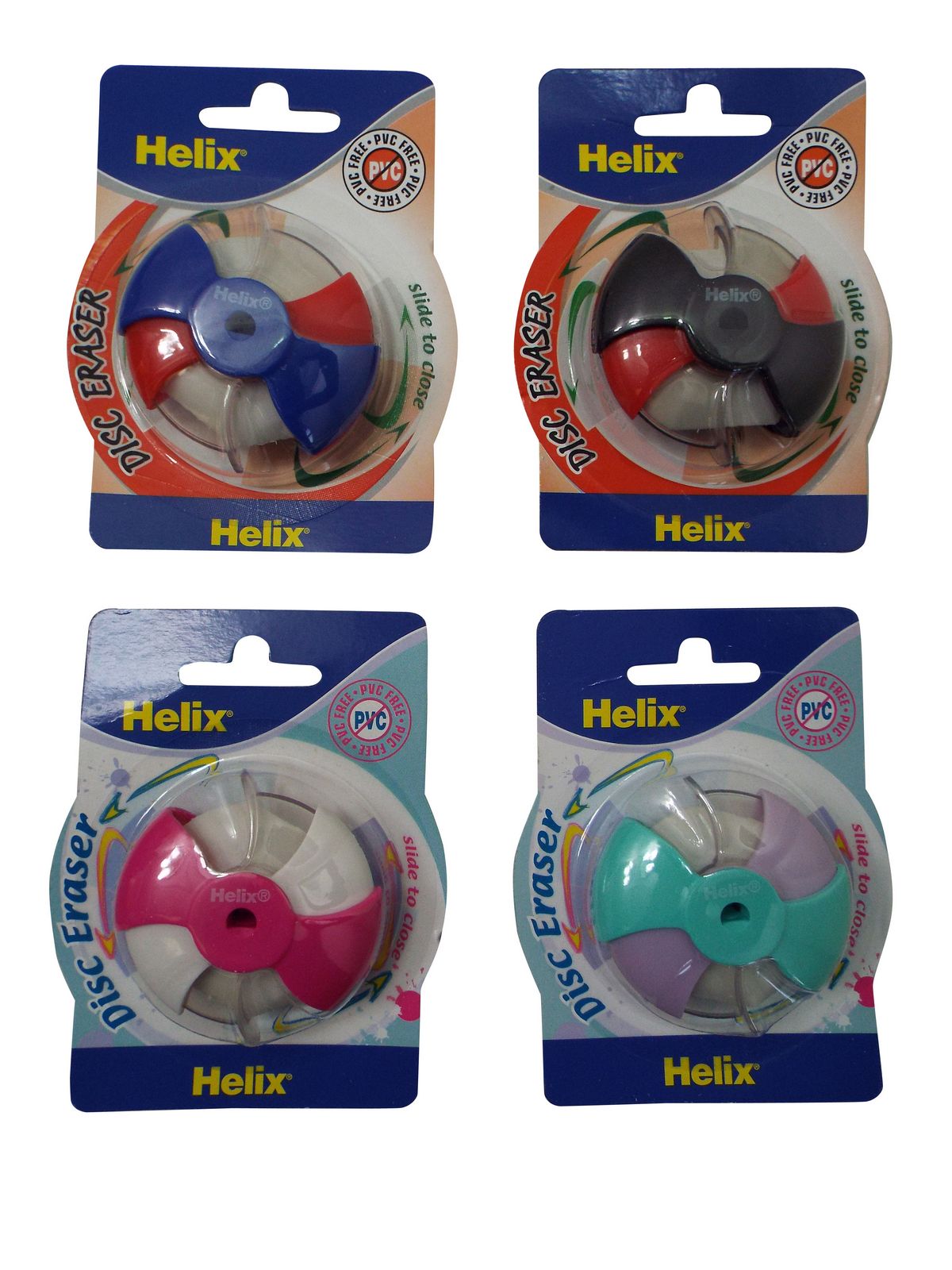 These erasers are perfect for students and come in a sliding case in a range of fun colours.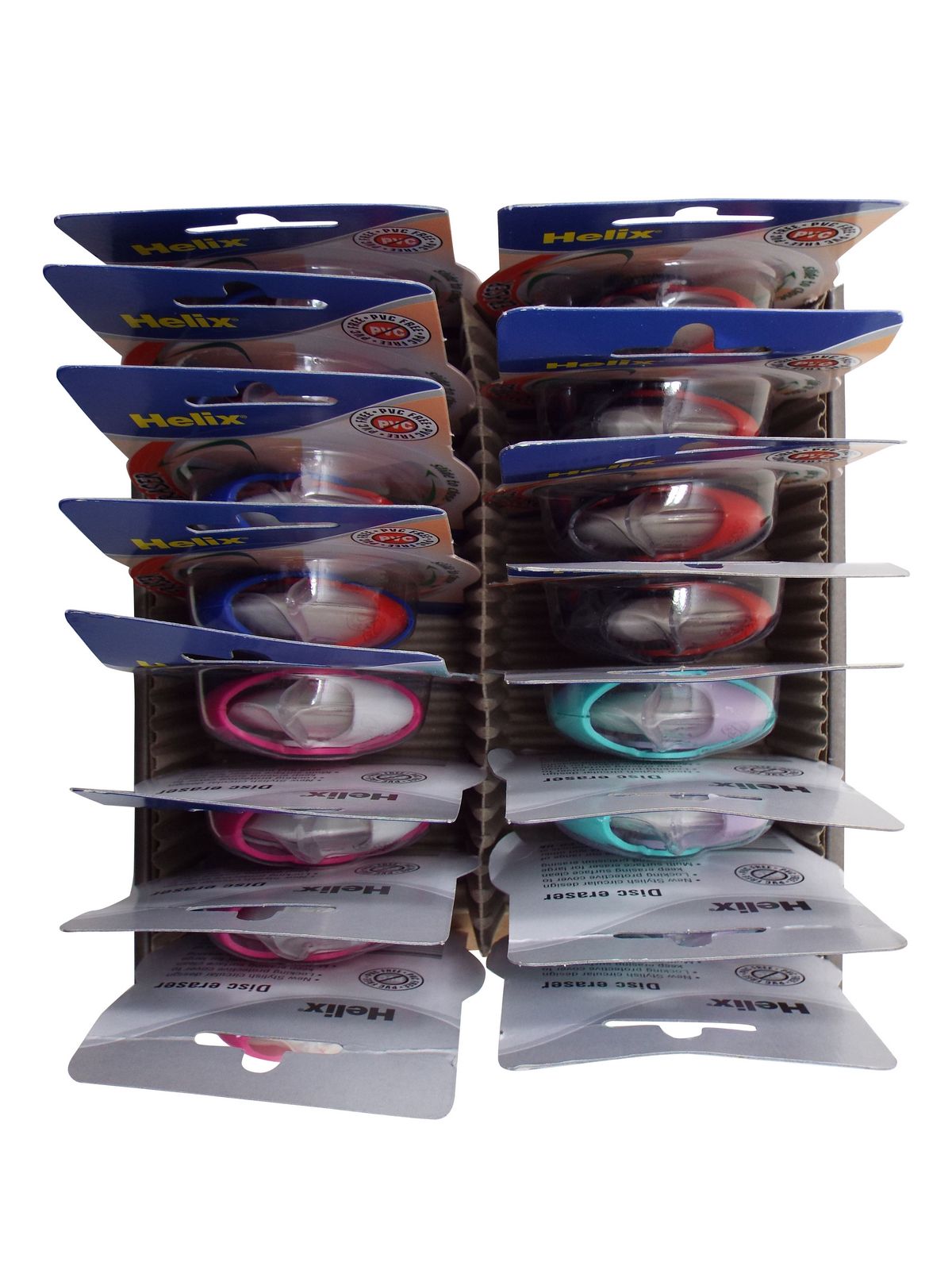 RRP: £1.22

These Disc Erasers are multi-surfaced for precision or large area rubbing out.
Their defining feature is their case which allows you to keep your rubber clean, perfect for pencil cases!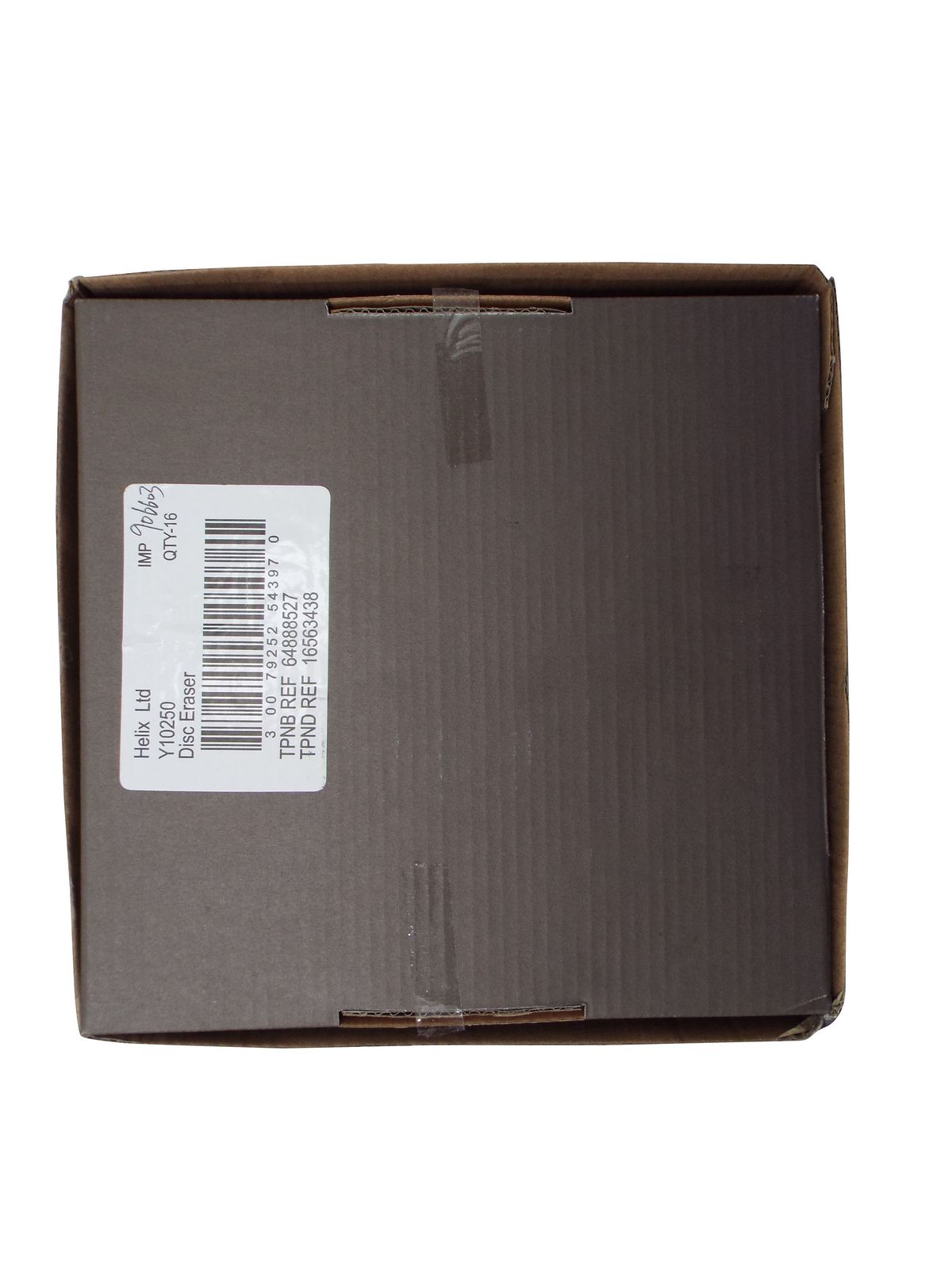 They come in boxes of 16 and are easy to display.